An Open Space, Not a Park
An open space is an environmentally protected area which people may enjoy but which may not be developed with the usual park amenities.
How Starr King Open Space Began
By clearing so-called invasives and encouraging plant life that is natural to the area, native plant life has been restored and encouraged, since Starr King Open Space became dedicated in 1984. The site was originally cleared and bequeathed by Barratt Construction, developers of Parkview Heights, a nearby housing development.
A Home to California State Flower, Rock, and Grass
State Flower: The Golden Poppy, which can be found blooming somewhere in California during every part of the year, became the State Flower in 1903. April 6th is designated "California Poppy Day". California Indians valued the poppy as a food source and for the oil extracted from the plant. Also known as the flame flower, the poppy grows wild throughout California.
State Rock: In 1965, Serpentine, a blue or green colored stone was adopted by the legislature as the official State Rock.
State Grass: In 2004, Nassella Pulcha or Purple Needlegrass as it is commonly known, was designated the State Grass. It is the most extensive and wildspread native perennial bunchgrass found in the state, with a range extending from the Oregon border into northern Baja California. It is a symbol of the heritage, splendor, and natural diversity found in the early days of California.
Golden Poppy, the California State Flower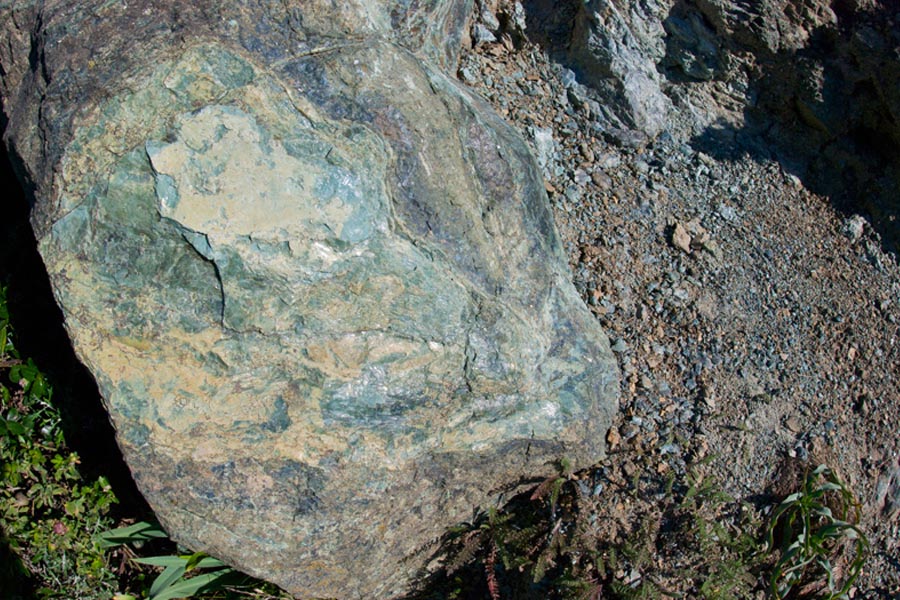 Serpentine, the California State Rock
Purple Needlegrass, the California State Grass
Location & Ecosystem
Starr King Open Space is a mostly sloping, approximately 3.5 acre parcel bounded from 23rd and Carolina to 24th and De Haro with views of the hills to the west, and the Golden Gate Bridge on a clear day. It is part of a line of Serpentine Grassland; this ecosystem runs from the southeastern part of San Francisco all the way up to Inspiration Point in the northwestern part of San Francisco in the Presidio.
Flora and Fauna History
Ralph Hunter, a geologist on the Hill with botany expertise, has compiled an extensive list of California Native Plants which grow naturally at Starr King Open Space, and leads the Wildflower Walks. Ralph was originally mentored by Jake Sigg of the California Native Plant Society. Susanne Shields, prior Board secretary, compiled an archive of information about the history of Starr King Open Space and its plant life, along with information about the rocks, animals, birds and butterflies.