"As custodians of Starr King Open Space, we are committed to providing community stewardship of the land so that it remains a place of discovery and beauty."
Starr King Open Space, the only hilltop open space not owned by San Francisco Recreation & Parks under the Natural Areas Program, is owned by a nonprofit corporation managed by a Board of Directors elected by Potrero Hill residents. Join the Board for one of our upcoming meetings. Learn more about candidate and voter eligibility.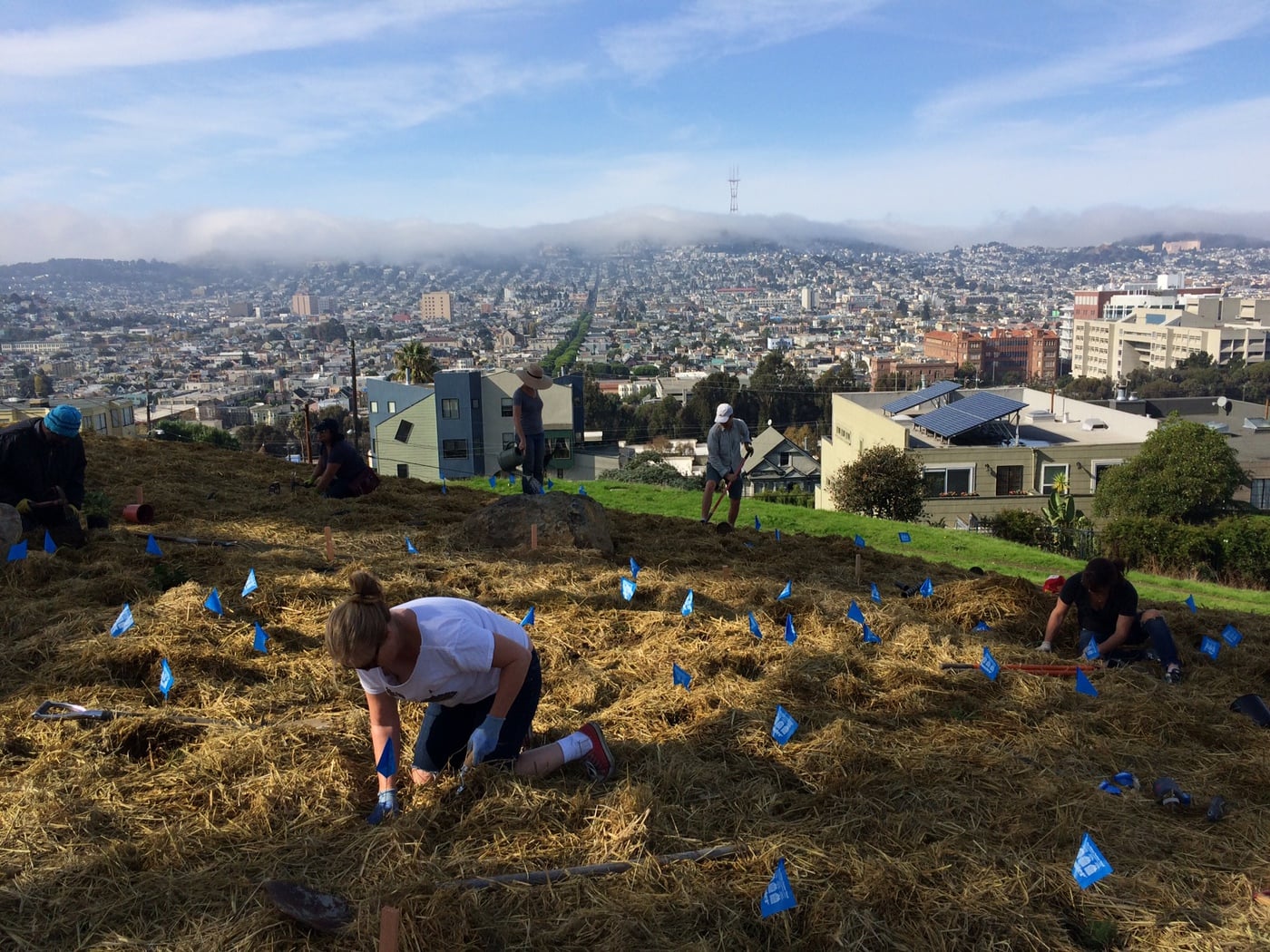 Current Board of Directors
Sarah Burton, President
Joel Loya, Vice President
James Hetherington, Secretary
Debie Abella, Treasurer
Matt Nessier
Joey Meldrum
Drew Patterson
Justin Briggs
Daniel Rozynski
Review of Bylaws — Current and Future Board Membership
Past Board members were elected to an initial term of two years. The membership of the Board was not at full capacity for several years prior to the 2009 Annual General Meeting and Board of Directors Election. An attempt was made at that meeting by the outgoing Board Secretary to restore a rotation for current and future years by assigning years of tenure based on number of votes per elected Board member.
The past Board has put hours of time vetting and scrutinizing prior Bylaws. Their first concern was to determine which set of Bylaws is in effect with full and current legitimacy following the several uncertainties of prior years. Their second concern was updating the Bylaws after approximately 13 years without a completed review and update. Through both of the above, ongoing and concurrent steps, the past Board determined that there was no actual basis for setting up that rotation at that time, therefore; all nine terms remain two years.
Under the new Bylaws, provisions have been made to stagger the terms at the next election, such that three members will have 3-year terms, three will have 2-year terms, and three will have 1-year terms.  From that point forward, each year, three seats will open up for 3-year terms.
Additionally, a provision in the new Bylaws allows for the Potrero Hill Boosters to appoint a non-voting 10th member of the Board.  Currently, the Boosters have not appointed anyone to this position.