Dear Neighbors,
We had an amazing year at Starr King Open Space, here are some of the highlights: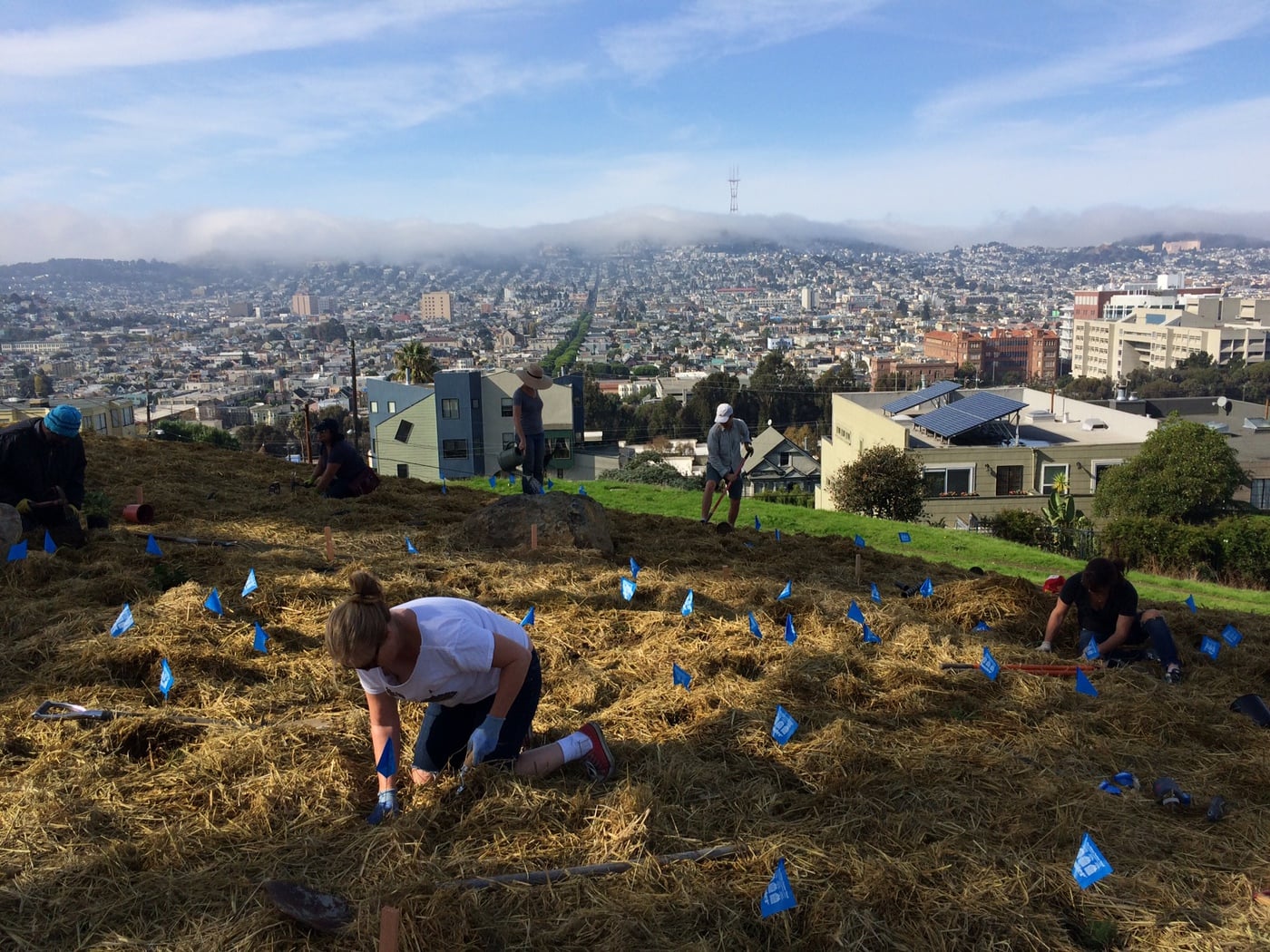 In 2017 we will complete the removal of Coral Road and fill that area with native plantings. Most of that has been funded by grants from the city. That project is continuing and we are applying for another grant to finish the work. But if that money isn't awarded to us, we will need to come up with close to twenty thousand dollars. As such, your contribution this year is crucial.
Starr King Open Space and the 501(c)3 organization that manages it survive solely on donations and grants. With these funds, the Board is able to keep the Open Space safe, clean, and beautiful for everyone to enjoy.
Whether you walk your dog on Starr King Open Space, enjoy the sunsets, or just appreciate the value of wild open space, you understand we can't afford to lose this neighborhood treasure.
Please do your part to help protect your Open Space and consider making a tax-deductible donation today. You can donate using PayPal or credit card or you can send a check to our PO box. Our SKOS Tax ID # is 942967564.
Thank you for your ongoing support.
Starr King Open Space Board of Directors